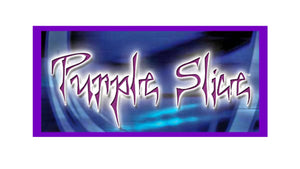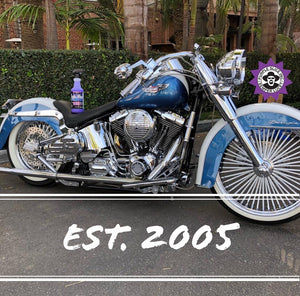 Professional Grade
Quality Products
Used by industry experts and tested for everyday use. Our products are manufactured in small batches nearly every day to ensure the best quality possible the same way we've done sence 2005.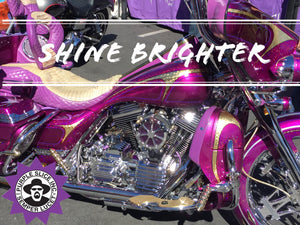 Purple Slice
SPRAY, WIPE, SHINE!
Products that WORK! American made, veteran created, second generation family owned company located in Southern California, established in 2005.
What customers say
I will use nothing else on my bike. It's an incredible product that keeps it looking show room presentation all year regardless of location or elements

Mike S.
This stuff works awesome.. have used it on my car, bike and semi tractor and never stopped for inspection, too damn shiny!

Bryan S.
I love Purple Slice! I've been using it on my motorcycle for years now. I recently got a new Jeep and use it on that now also. Shower walls and doors too!

Jeanne K.
Been using it for 5 years. Makes chrome POP with brightness.

eBay customer
Follow us on Instagram